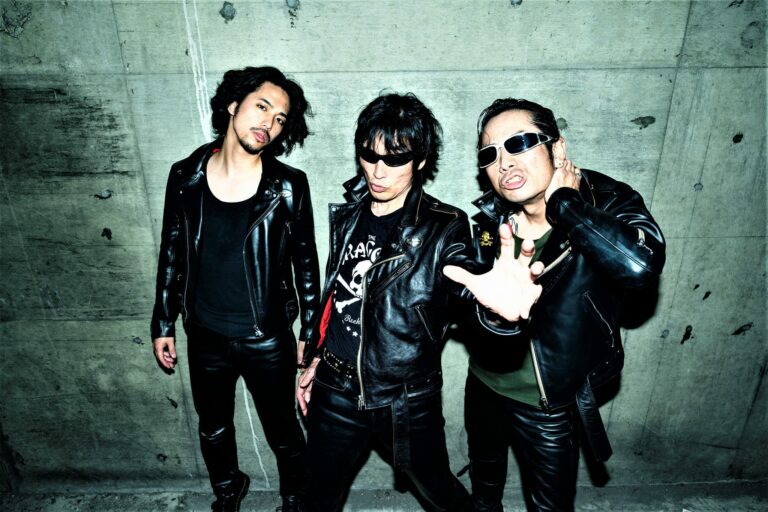 "Don't move the needle, just the red zone" – this quote from Guitar Wolf during a recording session immediately shows what they're all about: three men and their dedication to true Rock'n'Roll!
Unlike many other rock bands, Guitar Wolf have truly embraced Rock'n'Roll as a way of life, like no one ever has before, and you can hear it in their songs: sweat, blood, tears and pure energy. Wild, destructive Rock'n'Roll anthems! But Rock'n'Roll isn't enough for a band like Guitar Wolf. In fact, they are the inventors of an entire genre, "Jet Rock'n'Roll", which best illustrates their skilful blend of punk, rock and noise! 
Guitar Wolf have earned their cult status worldwide like no other Japanese band before! Their ferocious live performances and participation in the Trash-Rock'n'Roll film "Wild Zero" have attracted worldwide attention.