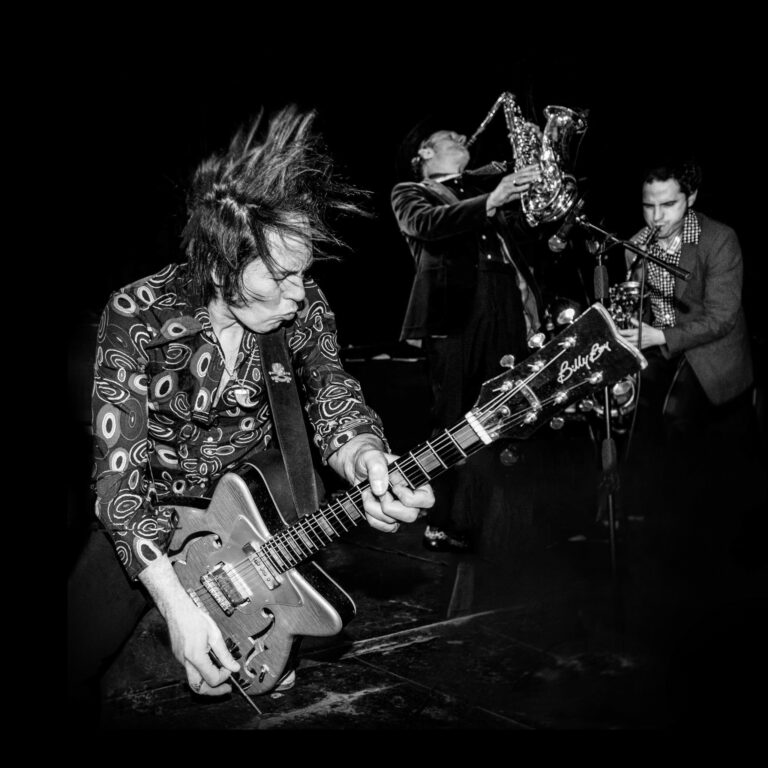 In accordance with JOSTONE TRAFFIC
A bubbling swamp curse of unholy rhythm, Jim Jones All Stars is the latest project from garage godfather Jim Jones (Thee Hypnotics, The Jim Jones Revue). Formed during the pandemic, it features The Jim Jones Revue members Gavin Jay and Elliot Mortimer, drummer Chris Ellul from (The Heavy), veteran punk guitarist Carlton Mounsher (The Swamps), and a full horn section.
After a midnight offering at the real crossroads in Clarksdale, Mississippi, the band made the pilgrimage to Memphis, Tennessee to record with Memphis Magnetic founder Scott McEwen (JD McPherson, Nick Waterhouse) in May of 2022.
A dancefloor killer that's an ode to getting over/getting it easy/getting it…period, 'Gimme The Grease' is the third single from the album "Ain' No Peril" recorded there and it's impossible not to feel that Southern alchemy oozing from this music.
"When you're recording within spitting distance of the Mississippi river, there's something about that heavy Memphis air that changes the way that you hear the groove and grind," says Jim Jones. 'Gimme The Grease' captures that feeling and bathes in that magic."