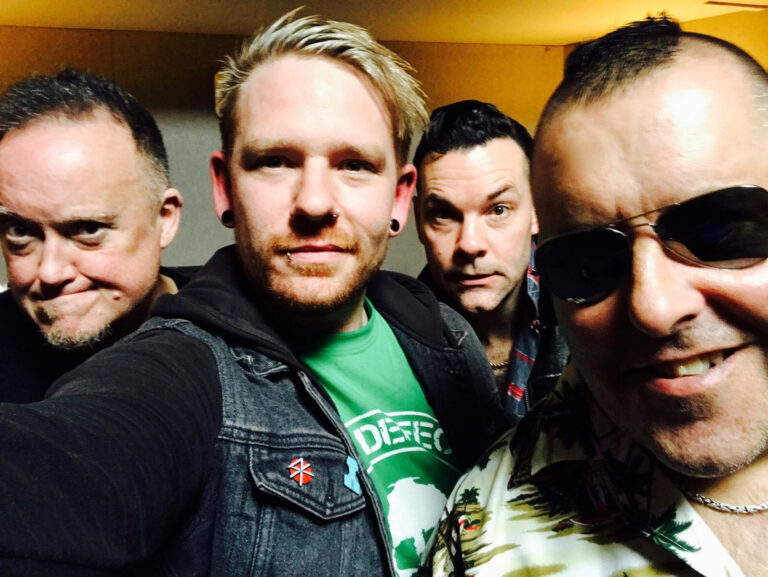 PETER & THE TEST TUBE BABIES
In the year of our lord 1978 the 17 year old punks Peter Bywaters and Del Strangefish founded PETER AND THE TEST TUBE BABIES in the small town of Peacehaven near Brighton. After a couple of rehearsals they made their first recording 'Elvis Is Dead' which appeared on the Vaultage '78 compilation of Brighton new wave bands. Radio 1 DJ John Peel loved the song instantly and produced a John Peel session with the TEST TUBE BABIES. The success was breath taking and PETER AND THE TEST TUBE BABIES became one of the hottest unsigned bands in the UK overnight.
The first single 'Banned From The Pubs' followed fast, and fans and press freaked out in equal measure. From that moment everything went crazy, sold out concert halls in England and Europe and their big success in the media pushed their debut album Pissed And Proud to #1 in the English independent charts. Directly after that The Mating Sounds Of South American Frogs was released – a must have for every record collection – and sold more than 100.000 copies, resulting in invitations from far and wide. THE TEST TUBES BABIES played shows all over the world and cemented their status as one of the most brilliant and funniest live bands in punk rock culture. They also had the honour to represent the United Kingdom at the historical MTV East/West party to celebrate the fall of the Berlin wall.
A few bass players and drummers have served their time in the band, but the songwriters Peter & Del have always been the foundation of PETER AND THE TEST TUBE BABIES and together wrote records like Soberphobia, and the brilliant Supermodels, which brought them their comeback in 1995. Around this time the DVD Paralitico (Spanish: crazy disturbed perception, elicited by alcoholic and other suggestive excesses) was released , followed triumphantly by the albums A Foot Full Of Bullets and For A Few Bullets More with the guest appearances of Campino ( DIE TOTEN HOSEN ) and Olga from THE TOY DOLLS. All three products sold out worldwide.
In 2017 The band signed with Arising Empire Records and in 2018 & 2020 saw the releases of 'That Shallot' and 'Fuctifano' Two of the bands best albums to date.
The unstoppable force that is PETER AND THE TEST TUBE BABIES goes from strength to strength and remains indestructible.