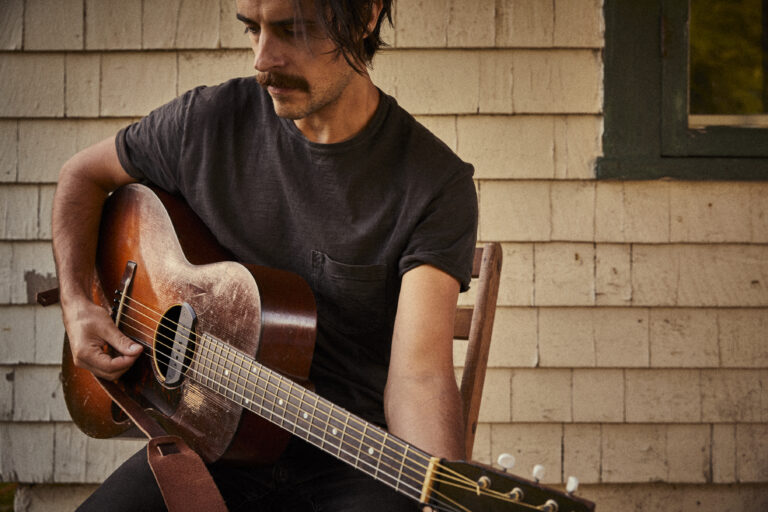 Over the course of three full-length albums and two EPs, Jonathon Robert Linaberry — the songwriter, storyteller, visual artist, and one-man band behind The Bones of J.R. Jones — has woven his own tapestry of American roots music. It's a classic sound for the modern world, influenced not only by blues, soul, and forward-thinking folk, but also by J.R.'s environment.
From the bustle of New York City, where he launched The Bones of J.R. Jones with 2012's The Wildness, to the rustic solitude of his current home in the Catskills, J.R. has always looked to the world around him for inspiration. Few places have left him feeling as inspired as the American Southwest, an area whose desert panoramas and infinite horizons inspired the songs on his newest release, A Celebration. Written during trips to Tucson, Bisbee, Joshua Tree, and other desert destinations, the six-song EP is everything its title promises: a celebration of the thrill of getting lost in something new, whether it's a landscape, a sound, a perspective, or all of the above.
The most compelling artists among us don't replicate their past; instead, they evolve. A Celebration marks a new stage in The Bones of J.R. Jones' own evolution, fusing the songwriter's southern gothic sound — a sound rooted in acoustic instruments and J.R.'s woozy vocals — with drum machines, analog synths, vibraphone, and the rich, dark tones of a Magnatone amplifier. The songs were recorded quickly, in a series of first takes and instinctual performances, with J.R. playing nearly every instrument himself.
The result is an organic record with an electric pulse — a collection of music that, like the region that inspired it, is familiar one minute and otherworldly the next.