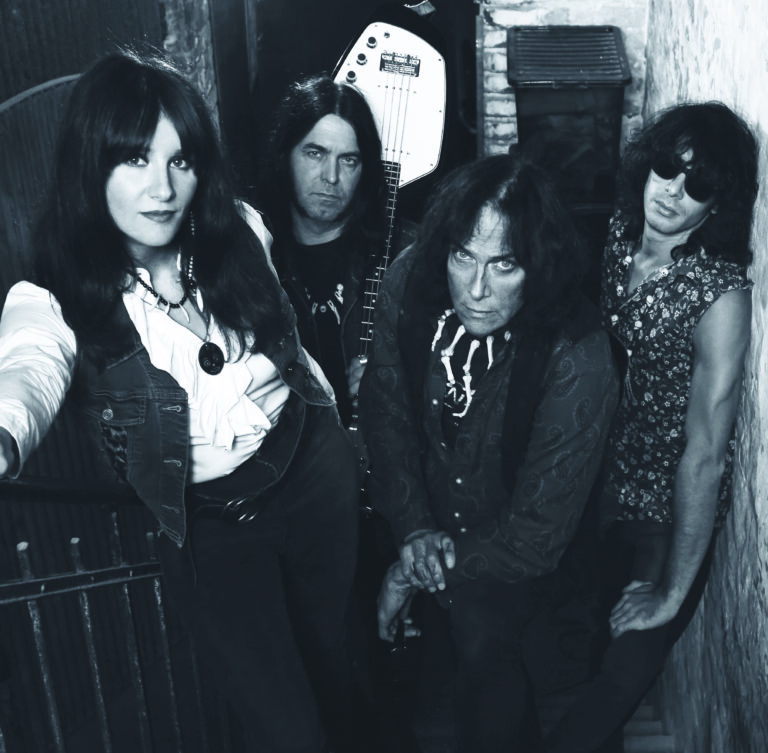 The Fuzztones are a New York garage revival band, or rather "THE" garage revival band of the '80s. Two former members of Tina Peel, Rudi Protrudi (leader, singer and guitarist) and Deb'o Nair (keyboards), joined forces and laid the foundations of the band.
Fans of sixties garage culture and psychedelic compilations, they revere the Sonics, many of whose songs they cover. They quickly brought back to life obscure titles and the culture of playing on vintage instruments. Armed with Vox Phantom or Teardrop (like the guitar beloved of the late Brain Jones of the Rolling Stones), Rudi chisels sharp riffs on his axe, which he fills with vintage fuzz. On the organ, they swear by the old Vox Continental or some vintage Farfisa.
Their success helped discover some brilliant but little-known artists, such as bluesman Screamin' Jay Hawkins, with whom they recorded a four-track EP.
We'll see them again much later, after many line-up changes, but always around founding father Rudi Protrudi, alongside Craig Moore of Gonn and other sixties legends such as Sky Saxon of the Seeds, to name but a few.
Still active today, the Fuzztones have remained true to their trademark. Rudi Protrudi is as incisive as ever, Lana Loveland has taken over the organ, and their latest album Preaching To The Perverted is a fine piece of work.
Recently, the sixties artists recorded a compilation of Fuzztones tracks. After all the Fuzztones' borrowings from these bands, this is a fitting return in the form of a tribute.