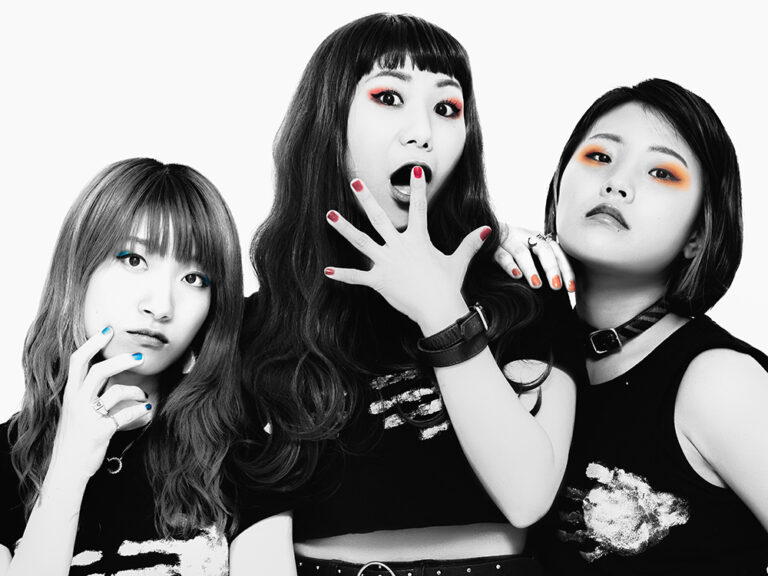 THE LET'S GO's is a three-girl band formed by COCO on guitar and vocals in Tokyo.
Although the punk and rock'n'roll of the 70s and 80s are at the heart of their music, their colorful, catchy sound draws people in, their colorful, catchy sound drew people in. After several member changes, MARIKO MARIKO on drums joined the band in 2018, followed by MANAMI on bass in 2022.
Their good pop melodies and no-nonsense Japanese lyrics, played with COCO's wild rock'n'roll guitar, MANAMI's melodious but punk bass and MARIKO MARIKO's dynamic drums, create an orthodox but original sound.