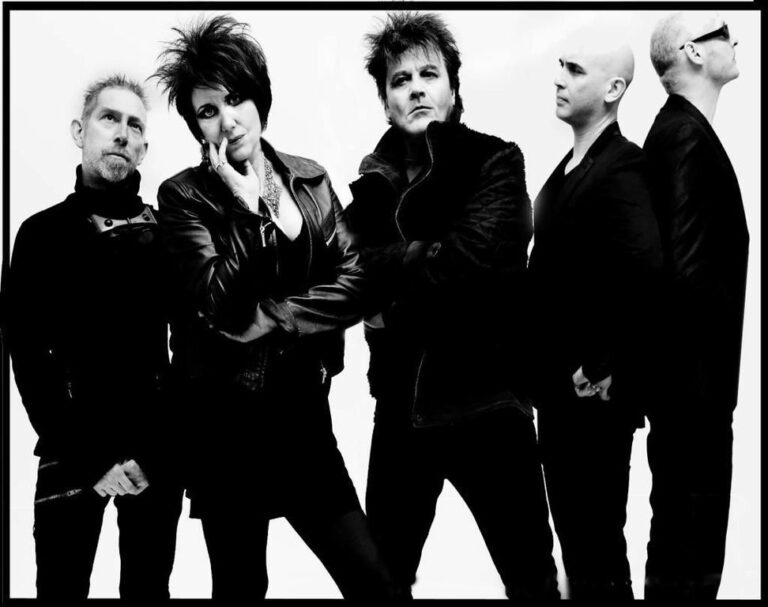 The Rezillos burst onto the rock scene with a shared love of '60s garage rock, the Spectoresque voice of Shangri Las girl groups injected with their inimitable molten attitude, and created their unique brand of left-field punk rock and roll. The speed with which the band gained a following took him by surprise.
The Rezillos are three-minute sparkling pop gems with a unique visual style, steeped in a culture of bad boys, bad girls, bad movies and great rock and roll. Their first indie single, "I Can't Stand My Baby", propelled them into underground fame, first with airplay on John Peel's radio show. The classic singles that followed, "My Baby Does Good Sculptures", "Top of the Pops" and "Destination Venus", marked milestones for the band and won critical acclaim. The Rezillos recorded their landmark album "Can't Stand the Rezillos" in New York's legendary Power Station studio, immersed themselves in the local music scene and performed at CBGB's, the center of punk rock music, during downtime. The album reached the UK top 10 and is considered a punk classic.
The Rezillos gave two legendary performances on "The Old Grey Whistle Test" and did the same on the music show "Top of the Pops" where, in keeping with the band's ironic take on pop culture, they played their hit of the same name satirizing the show. The Rezillos' single reached the Top 20, and their album charted at the same time. The same year, they released a live album entitled "Mission Accomplished… But the Beat Goes On".
The band enjoyed a meteoric rise, produced a landmark album and imprinted their unique identity on an unsuspecting public. Much to the anguish of their fans, the Rezillos hit the "too much too soon" button and abruptly called it a day.
Interest continued to grow. The Rezillos' music appeared on various "History of New Wave" compilations, and the band enjoyed growing status on American underground and college radio stations, rock fanzines and CD reissues of their material. The buzz generated by the emergence of the Internet in the mid-1990s re-energized the band, who reformed for Hogmanay (New Year's Eve) 2002, playing in Edinburgh, Scotland, to 150,000 revellers gathered in the capital for the New Year celebrations. In March 2003, the long-awaited cult film Jackass: The Movie is finally released in the UK. The Rezillos' classic "Somebody's Gonna Get Their Head Kicked In Tonight" featured on the soundtrack, bringing the band to a new audience.
Since reforming, the band has released several independent singles. They've managed to enter the 21st century they so often sang about in the 20th. It's fitting that their rebirth has brought them into the present, and that they still find themselves in step, both musically and conceptually.