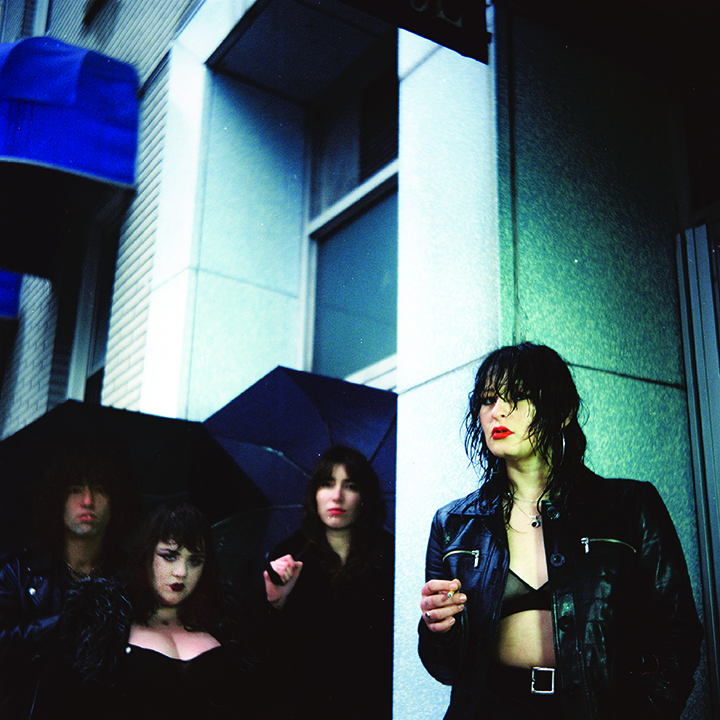 Miranda and The Beat is a rock and roll band, with all that the term implies.
Drawing inspiration from traditional rock music, as played by the likes of The Dirtbombs, The B-52's, MC5 and Ronnie Spector, Miranda and The Beat operate from a lucid appreciation of the greats and a healthy, burning contempt for traditionalist tropes or boundaries.
Garage, soul, punk, classic rock… pick your poison, the band has it in spades.
Arriving in New York in 2018, the band's songwriting and performances have proven them to be both an essential spark and the spearhead of a new-blooded rocker scene bringing a much-needed renewal of energy to the New York scene (garage, rock, whatever).
Originally, the duo consisted of 21-year-old guitarist/vocalist Miranda Zipse and 21-year-old drummer Kim "The Beat" Sollecito. The duo soon enlisted the services of Kate Gutwald on bass and Dylan Fernadez on organ, and quickly became known for their tireless, fiery live shows, driven by Miranda's captivating stage presence, vocal prowess and pyrotechnic (but never indulgent!), melodic guitar playing.
Their reputation on stage (and their reputation for being neither chickens nor bastards) led them to collaborate with childhood idols such as The Mystery Lights and Nick Zinner of the Yeah Yeah Yeahs. Soon, the single Such A Fool was released on Jack White's Third Man Records, and the band embarked on an extensive North American tour, opening for The King Khan and BBQ show.
One pandemic later, between days and nights spent sweating piss, vinegar and tons of tears in the studio, and a rigorous rehearsal schedule bordering on the ridiculous, Miranda and The Beat are, by this stage, practically monstrous in sound and vision, and ready to meet the world.